BOTTO RICAMBI PRODUCTS
Over 2000 references, 14 fields of application for a complete range
BOTTO RICAMBI is specialised in the design, production, assembly and marketing of spare parts for IVECO buses and industrial vehicles.
The products can be supplied both in boxes marked "OLPI" and in neutral boxes (which can be customised according to customer requirements).
The main product lines include spare parts suitable for the following areas:
Water
Air
Cabins
Gears
Bodywork
Differentials
Electrical
Brakes
Clutches
Engines
Pins
Suspension
Steering
Transmission
BOTTO RICAMBI QUALITY

The reliability of a certificated Quality Managment System
Since the outset, BOTTO RICAMBI SRL has been involved in implementing initiatives designed to achieve a level of excellence in all the activities it performs. The Quality Management System of BOTTO RICAMBI S.r.l. is certified according to the UNI EN ISO 9001 standard and the certification scope covers the management of design and production activities
Quality System Certificate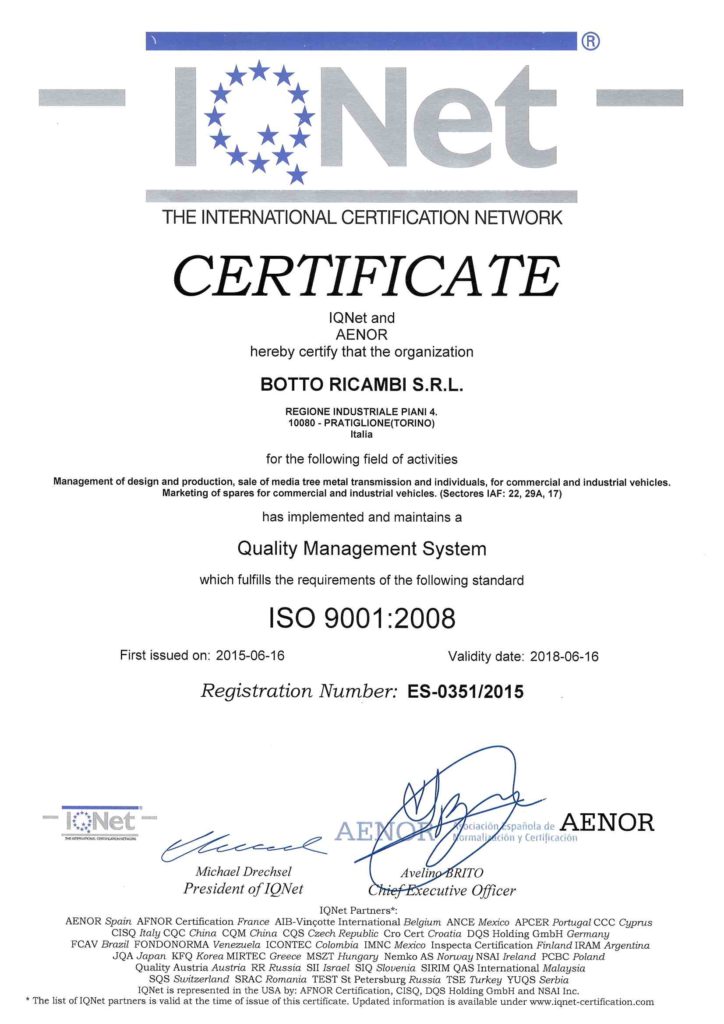 BOTTO'S NETWORKING
A net of partners for an efficient and complete sourcing and sales service.
Great results cannot be achieved alone. That is why BOTTO RICAMBI is constantly looking for new partners both to complement its own sourcing structure and to implement the supply chain on a global scale, in the most networked way possible.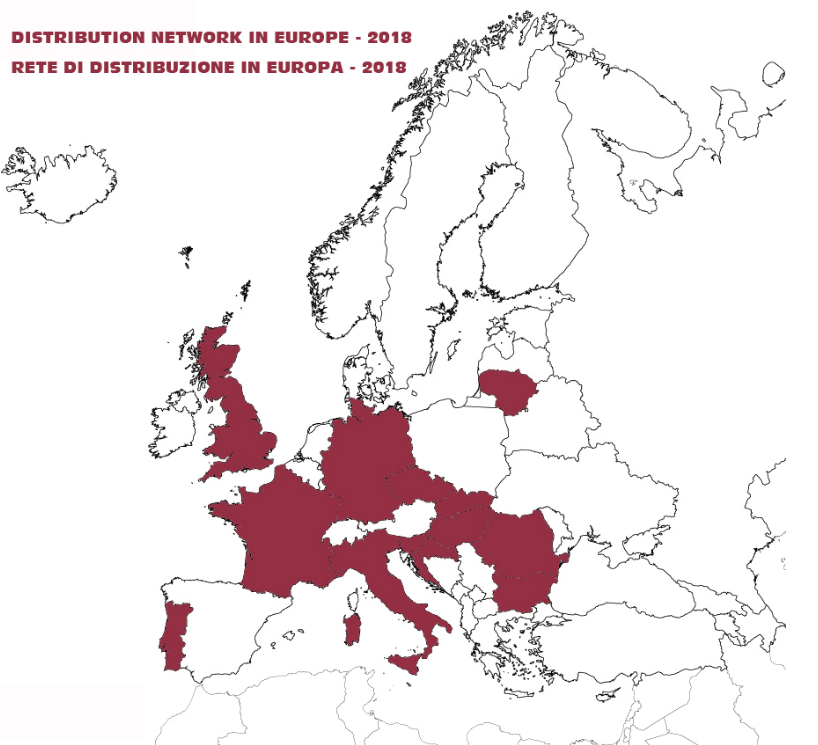 ARE YOU A SPARE PARTS DEALER AND WOULD LIKE MORE INFORMATION?